Current News
---
In conversation with Chris Stegehuis
Read the article with CAMA president, Christ Stegehuis, here.
---
Meet Réal Bertrand
To read more, please click here.
---
A New Direction for Canada's Bank Notes
Today, the Bank of Canada unveiled the new $10 bank note featuring Viola Desmond.
It will be the first regularly circulating note to feature a Canadian woman as the portrait subject and the first vertically oriented note issued by the Bank of Canada.
This new $10 note will be rolled out gradually, starting late this year and will circulate alongside the other $10 bank notes already in circulation.
Click here to view more information
---

Information from The Bank of Canada regarding "Legal changes affecting the $1, $2, $25, $500 and $1,000 bank notes
Click here to view more information.
---
Advertise in the Canadian Vending & Office Coffee Services Magazine's 2018 National Buyers Guide.
The deadline is: February 9th, 2018.
Click here to sign up today!
---
Message from The Energy Star Canada Products Team

On Friday January 19, 2018, the ENERGY STAR Canada Products team sent an email to inform you of potential impacts of the United States government shutdown on shared ENERGY STAR online tools housed on the U.S. Environmental Protection Agency (EPA) website.
We have received word that the EPA website and its online tools will be online until at least Thursday February 8, 2018. As we receive more information, we will share it with you.
Please don't hesitate to contact your Account Manager or energystar@canada.ca with any questions or for further assistance.
Thanks for your patience and understanding,
-The ENERGY STAR Canada Products Team
---
Congratulations to CAMA member, Holiday House Distributing, on their 37th Anniversary!
To read the complete article, please click here.
---
SEM to supply card vending machines for new subway line in Toronto
To read more, please click here.
---
Be Vigilant this Holiday Season
The Bank of Canada is reminding you to be vigilant in checking bank notes this holiday season.

---
Click here to read more!
---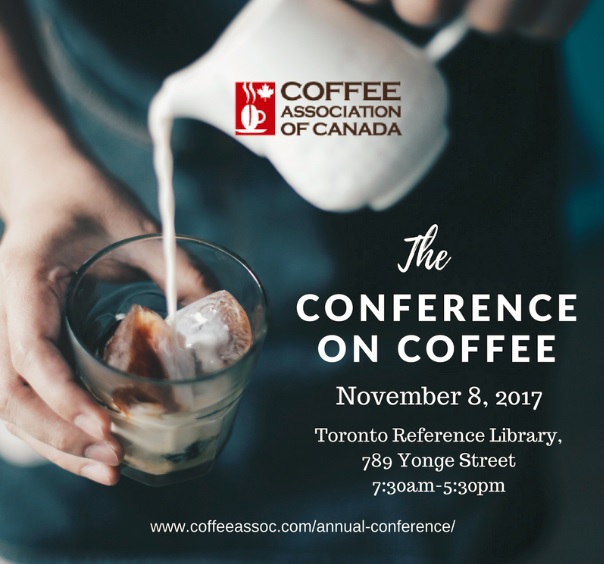 ---
Congratulations to the 2017 Canadian Vending & Office Coffee Service Awards Recipients
The Don Storey Memorial Award will be presented to Ed Kozma of Crane Payment Innovations (CPI). Ed is being recognized for his commitment and dedication to the vending industry and the Canadian Automatic Merchandising Association.
The Stuart Daw Gold Service Award will be presented to Gordon Berry of the Heritage Coffee Company. Gordon is being recognized as a passionate and committed industry professional and strong supporter of the association.
The CAMA Customer Service Award will be presented to Jonathan De Guise of Crane Merchandising Systems. Jonathan is being recognized for his high standard of customer service and commitment to CAMA. He is currently a sitting member on the Board of Directors.
Click here to read more.
---
The Canadian Coffee & Tea Show - Special Offer for CAMA Members!
We would like to invite you to be our guests at The Canadian Coffee & Tea Show on September 24 & 25, 2017. The show this year will be at a NEW LOCATION - The Toronto Congress Centre at 650 Dixon Road near Pearson International Airport.
For more information, visit: http://mailchi.mp/vending-cama/coffee-and-tea-show-promo
---
Congratulations to Long Standing CAMA Member, Cafection Enterprises
---
SMART PICK "a branded turnkey solution to healthier options"
We are ready to implement our national healthy choice program SMART PICK - are you ready to grow your business options? A healthier choice program is no longer an option… it is mandatory for those companies wanting to maintain or grow their business. Our easy to implement program is now available to CAMA members with specifically designed stickers to identify and promote healthier options. Once you sign up to participate in the program, you will receive a complete tool kit, a quick program guide, information on how you can order the branded stickers and marketing materials to help you get started. For more information or to register your participation, go to the

SMART PICK web page

.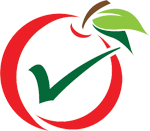 If you are currently not a CAMA member, visit the CAMA website and complete the online membership application so you too can participate in this national healthy choice industry program!
Please do not hesitate to contact our office admin@vending-cama.com if you require more information or have any questions.
---
Potvin and Endres to lead USI's equipment support and technical sales efforts in the Eastern and Western regions of the United States and Canada
USI is pleased to announce Michel Potvin and Steve Endres have joined USI as Regional Technical Sales Managers for the Eastern and Western regions of the United States and Canada respectively. In this role, Mr. Endres and Mr. Potvin will provide equipment and technical sales support to current and prospective clients within their respective regions. They will be charged with developing and growing their client base within their territory with a strong focus on regular communication, on-site visits, and attention to changing customer needs as well as identifying sales opportunities within new channels.
Based in Montreal, Canada, Mr. Potvin come to USI with more than two decades of experience with technical sales within the vending industry and growing strategic customer accounts. He is skilled in building and maintaining strong relationships with prospects and customers by being a voice for the customer and providing continuous feedback on customer needs. Prior to joining USI, Mr. Potvin was National Food Service Director, Business Development at Laniel, a distributor and technical service provider of automated vending machines throughout Canada. In this role, he was responsible for introducing food service, vending and specialty coffee equipment into the market place and driving sales.
Based in Phoenix, Arizona, Mr. Endres' expertise includes working with vending operators to help them in all aspects of daily operations from managing equipment, drivers, and inventory to providing technical assistance and repair services. He is an expert vending equipment technician who understands a wide range of vending machine models and the operations of them. Prior to joining USI, Mr. Endres was Director, Service Repair and Training at Endres Enterprises, Inc. d/b/a S&L Vending Repair and Consulting.
"We are excited to announce that Michel and Steve have accepted positions with USI as Regional Technical Sales Managers. Both Michel and Steve have a proven record within the vending industry along with a deep technical understanding of our equipment and expertise in the training and uses of our equipment. We believe these skills will make Michel and Steve very successful in their new roles at USI and serve as a valuable resource for our customers," commented Jim Chico, President, Global Sales at USI.
---
JOHN CHIDIAC JUST NAMED PRESIDENT OF 365 INTERNATIONAL
Congrats John! Click here to see the Press Release issued by 365 Retail Markets.

---
HEALTHY CHOICES MENU ACT, 2015
The new Healthy Menu Choices Act, 2015 was enacted to require food service premises with 20 or more locations in Ontario to post calories on their menus. This will help Ontarians make healthier food and beverage choices when dining or ordering out and will also help raise public awareness about the calorie content of food and beverages prepared outside the home.
In order to support industry to implement the Act and regulation, the ministry released seven sector-specific fact sheets that provide additional detail on how to implement relevant sections of the Act and regulation. Click here for the fact sheet.
The Regulation and the legistration can be found on e-laws by clicking here.
---
PRESS RELEASE FOR SMART PICK PROGRAM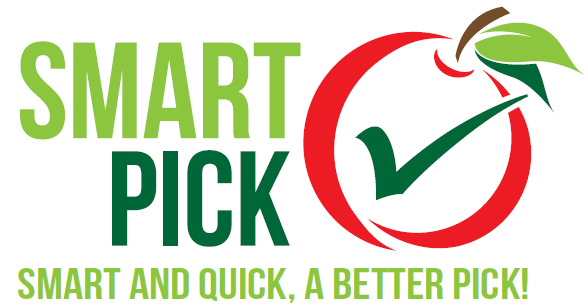 CAMA launched it's SMART PICK program. Click here to see the Press Release!
---
CAMA Connection
The CAMA Connection for the Fall 2016 Issue has been released from our President, Darrell Fraser. Click here to check out what he had to say!
---
Launch of the CAMA Business Insurance Program

CAMA has teamed up with an experienced insurance broker, Prolink, to provide the vending and OCS industry with unique business insurance coverages. As a benefit of CAMA membership, our members will receive preferred rates which are 10%-20% more competitive. Take a few minutes to read the program highlights, you won't be disappointed!
Not a member? Click here for information about membership and how to join!