Current News
---
NEW CAMA MEMBERSHIP BENEFIT FOR ALL MEMBERS - SAVE $$$ WITH MARK'S!
CAMA awards provide the opportunity to recognize outstanding individuals for their commitment and dedication to the ongoing success of our industry.
CAMA Industry Awards will be awarded and celebrated on Friday, October 26th in Blue Mountains, Ontario.
Nominations for 2018 are now open! Nomination deadline is Thursday, July 19th.
We are pleased to provide the following links providing you with an opportunity to submit your nominations for the Don Storey Memorial Award, Stuart Daw Gold Service Award and CAMA Customer Service Award (given in memory of the late Albert De Novellis). These awards bring market recognition for outstanding service in the Canadian vending and office coffee service industries.
· Make your nominations online for either award, or
· Download the Don Storey Memorial Award Nomination form in PDF format, or
· Download the Stuart Daw Gold Service Award Nomination form in PDF format, or
· Download the CAMA Customer Service Award Nomination form in PDF format
For a list of past recipients, as well as to view recipient videos go to:
https://vending-cama.com/industry-awards?lang=en
We look forward to receiving your submissions, and encourage you to contact the CAMA office if you have any questions.
---
NEW CAMA MEMBERSHIP BENEFIT FOR ALL MEMBERS - SAVE $$$ WITH MARK'S!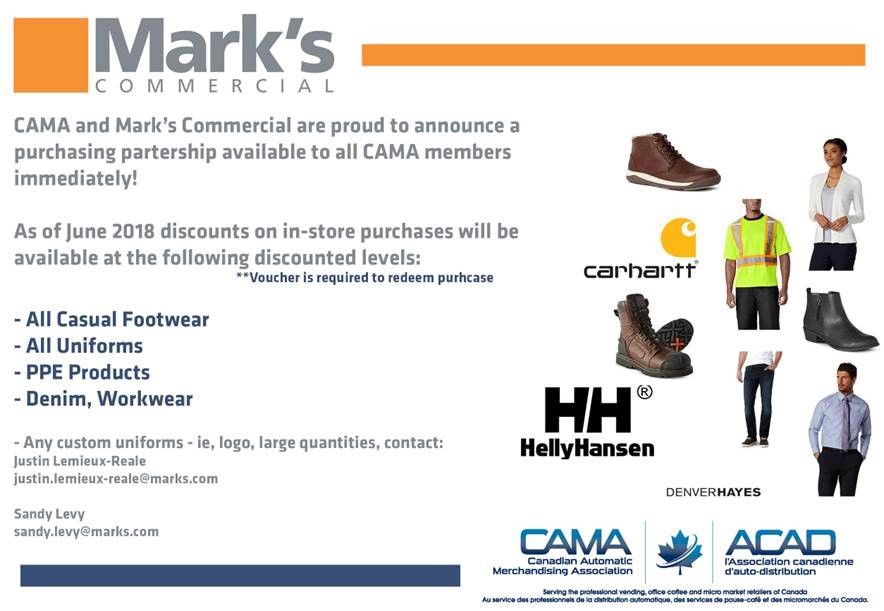 **For More information or to obtain this exclusive voucher, please contact CAMA
---
Exciting News for SUZOHAPP
I am excited to share with you that SUZOHAPP has acquired the primary product lines of Coinco (www.coinco.com), a global leader in the design and manufacturing of payment solutions for the Vending industry.
This acquisition adds some important new offerings to our portfolio, such as note validation and cashless capabilities. We will now offer the Vantage VR6 note recycler, and the iris line of cashless technologies, in addition to Coinco's line of well-recognized coin changers, bill acceptors and card readers.
Our goal in this acquisition is to bring a more complete, technology-driven solution to our customers within the Vending industry. The strength of the Coinco brand has led to significant success in the U.S. market. We hope to recreate that success in the international markets by leveraging its significant resources and global footprint, especially in Europe, where SUZOHAPP has a thriving Vending business.
Service in N. America of the entire Coinco product line will continue to be provided by the existing Coinco service network, which will continue to be operated by Coin Acceptors Inc.
As part of the acquisition, SUZOHAPP has hired key commercial, engineering and operational employees from Coinco in order to provide excellent support to all new and existing customers. A team of 5 engineers and 4 sales / support staff will be working out of our new office in St. Louis, Missouri, USA (their current home base) and a team of 35 operational employees will work out of their current manufacturing facility in China. We expect a seamless transition of the Coinco business with no disruption in our service to customers.
We are excited about this new development. In the coming days, we will be contacting customers directly, as well as issuing a press release.
Best Regards,
Drew Scielzo -
CEO, SUZOHAPP
---
"Follow-Up Is Crucial To Effective Selling" - read the article by Len Rashkin
---
Moving Forward with Amendments to the Energy Efficiency Regulations
Proposed

amendments to the

Energy Efficiency Regulations

have been pre-published, along with a Regulatory Impact Analysis Statement.

Pre-publication initiates a 75-day comment period, which will end on June 14, 2018.

Natural Resources Canada welcomes formal, written comments to nrcan.equipment-equipement.rncan@canada.ca at any point throughout the 75-day period and encourages stakeholders to submit comments as soon as possible to allow for early analysis of any potential changes to the proposal to address concerns.

All comments will be taken into consideration in the development of the final Regulations that will be published in the Canada Gazette, Part II.

The final publication date will depend on the number and nature of comments received during the comment period.
Forward Regulatory Plan 2018-2020
The updated Forward Regulatory Plan provides a list of products to be considered for future amendments as well as timelines. It should be noted that Amendment 15 which was initiated based on the Notice of intent published on March 4, 2017, has now been split into two amendments, renumbered to Amendments 15 and Amendment 16. The scope of the original proposal remains the same and details can be found in the Forward Regulatory Plan.
Stakeholders are encouraged to visit
Natural Resources Canada's website
f
or more information.
Contact:
Debbie Scharf
Director, Equipment Division
Office of Energy Efficiency
Natural Resources Canada
930 Carling Ave, Building 3, 1st Floor
Ottawa, Ontario, K1A 0Y3
---
CAMA Connection - EMBRACING 2018
With 2017 now behind us, we are preparing ourselves for what lies ahead in 2018. I can tell you that in 2017, the vending industry saw more change than any other year I can remember. I have had the pleasure of working with many of CAMA's suppliers and customers for over 20 years and 2017 was by far the biggest year of change. With change however comes opportunity, and whether you're a supplier or an operator, these opportunities bode well for everyone in 2018.

Having traveled coast to coast in 2017 to visit with distributors and operators, I am optimistic with where our industry is headed in 2018. Technology will definitely play a key role moving forward. Whether it is in micro markets, the continued expansion of cashless acceptance or the interest from all operators, big or small, in a vending management solution (VMS), the direction is clear: we must embrace technology in our business or we risk being left behind. Not to be overshadowed by technology, another common challenge all of our operators are facing is the requirement to provide a healthy alternative instead of the more traditional vending item. At the 2017 CAMA tradeshow in Quebec City it was clear we are seeing companies, many new to our industry, introducing a wide variety of products that will provide new options for our operators and their customers. Many of these new products are a perfect fit for our Smart Pick program.

At the time of writing this article we are over nine months away from our 2018 tradeshow. To continue with the "Year of Change" theme, this year's CAMA tradeshow is moving to a brand new location. CAMA will be held Oct. 25-27, at Blue Mountain just outside of Collingwood, Ont. Having grown up in the area, I'm excited that the board has chosen this location for the 2018 tradeshow. It is a perfect backdrop for the show. I hope that our suppliers and operators mark these dates on their calendars and make plans to not only attend the tradeshow but spend the weekend with family onsite. If you haven't spent time in the area in the fall, this would be a perfect year to do it. With Ontario "mountains" on one side and Georgian Bay on the other, this is a "must see" in October.

As a CAMA board member for the past 10 years, I am excited for what 2018 offers. Rest assured your board will continue to work in the best interests of all its members. Please feel free to reach out to any one of us during the year to discuss items you would like to see covered. We meet on a monthly basis and have a team of industry insiders/peers that can assist where needed.
Here's to a prosperous 2018 for all!

– Chris Stegehuis, President
---
In conversation with Chris Stegehuis
Read the article with CAMA president, Christ Stegehuis, here.
---
Meet Réal Bertrand
To read more, please click here.
---
A New Direction for Canada's Bank Notes
Today, the Bank of Canada unveiled the new $10 bank note featuring Viola Desmond.
It will be the first regularly circulating note to feature a Canadian woman as the portrait subject and the first vertically oriented note issued by the Bank of Canada.
This new $10 note will be rolled out gradually, starting late this year and will circulate alongside the other $10 bank notes already in circulation.
Click here to view more information
---

Information from The Bank of Canada regarding "Legal changes affecting the $1, $2, $25, $500 and $1,000 bank notes
Click here to view more information.
---
Advertise in the Canadian Vending & Office Coffee Services Magazine's 2018 National Buyers Guide.
The deadline is: February 9th, 2018.
Click here to sign up today!
---
Message from The Energy Star Canada Products Team

On Friday January 19, 2018, the ENERGY STAR Canada Products team sent an email to inform you of potential impacts of the United States government shutdown on shared ENERGY STAR online tools housed on the U.S. Environmental Protection Agency (EPA) website.
We have received word that the EPA website and its online tools will be online until at least Thursday February 8, 2018. As we receive more information, we will share it with you.
Please don't hesitate to contact your Account Manager or energystar@canada.ca with any questions or for further assistance.
Thanks for your patience and understanding,
-The ENERGY STAR Canada Products Team
---
Congratulations to CAMA member, Holiday House Distributing, on their 37th Anniversary!
To read the complete article, please click here.
---
SEM to supply card vending machines for new subway line in Toronto
To read more, please click here.
---
Be Vigilant this Holiday Season
The Bank of Canada is reminding you to be vigilant in checking bank notes this holiday season.

---
Click here to read more!
---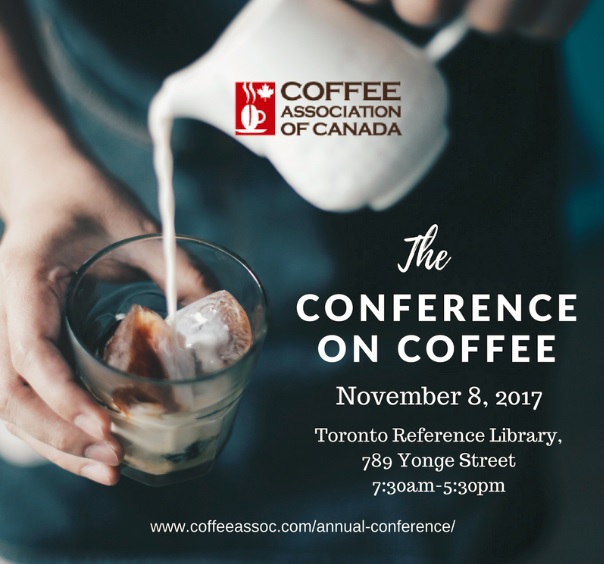 ---
Congratulations to the 2017 Canadian Vending & Office Coffee Service Awards Recipients
The Don Storey Memorial Award will be presented to Ed Kozma of Crane Payment Innovations (CPI). Ed is being recognized for his commitment and dedication to the vending industry and the Canadian Automatic Merchandising Association.
The Stuart Daw Gold Service Award will be presented to Gordon Berry of the Heritage Coffee Company. Gordon is being recognized as a passionate and committed industry professional and strong supporter of the association.
The CAMA Customer Service Award will be presented to Jonathan De Guise of Crane Merchandising Systems. Jonathan is being recognized for his high standard of customer service and commitment to CAMA. He is currently a sitting member on the Board of Directors.
Click here to read more.
---
The Canadian Coffee & Tea Show - Special Offer for CAMA Members!
We would like to invite you to be our guests at The Canadian Coffee & Tea Show on September 24 & 25, 2017. The show this year will be at a NEW LOCATION - The Toronto Congress Centre at 650 Dixon Road near Pearson International Airport.
For more information, visit: http://mailchi.mp/vending-cama/coffee-and-tea-show-promo
---
Congratulations to Long Standing CAMA Member, Cafection Enterprises
---
SMART PICK "a branded turnkey solution to healthier options"
We are ready to implement our national healthy choice program SMART PICK - are you ready to grow your business options? A healthier choice program is no longer an option… it is mandatory for those companies wanting to maintain or grow their business. Our easy to implement program is now available to CAMA members with specifically designed stickers to identify and promote healthier options. Once you sign up to participate in the program, you will receive a complete tool kit, a quick program guide, information on how you can order the branded stickers and marketing materials to help you get started. For more information or to register your participation, go to the

SMART PICK web page

.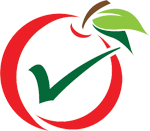 If you are currently not a CAMA member, visit the CAMA website and complete the online membership application so you too can participate in this national healthy choice industry program!
Please do not hesitate to contact our office admin@vending-cama.com if you require more information or have any questions.
---
Potvin and Endres to lead USI's equipment support and technical sales efforts in the Eastern and Western regions of the United States and Canada
USI is pleased to announce Michel Potvin and Steve Endres have joined USI as Regional Technical Sales Managers for the Eastern and Western regions of the United States and Canada respectively. In this role, Mr. Endres and Mr. Potvin will provide equipment and technical sales support to current and prospective clients within their respective regions. They will be charged with developing and growing their client base within their territory with a strong focus on regular communication, on-site visits, and attention to changing customer needs as well as identifying sales opportunities within new channels.
Based in Montreal, Canada, Mr. Potvin come to USI with more than two decades of experience with technical sales within the vending industry and growing strategic customer accounts. He is skilled in building and maintaining strong relationships with prospects and customers by being a voice for the customer and providing continuous feedback on customer needs. Prior to joining USI, Mr. Potvin was National Food Service Director, Business Development at Laniel, a distributor and technical service provider of automated vending machines throughout Canada. In this role, he was responsible for introducing food service, vending and specialty coffee equipment into the market place and driving sales.
Based in Phoenix, Arizona, Mr. Endres' expertise includes working with vending operators to help them in all aspects of daily operations from managing equipment, drivers, and inventory to providing technical assistance and repair services. He is an expert vending equipment technician who understands a wide range of vending machine models and the operations of them. Prior to joining USI, Mr. Endres was Director, Service Repair and Training at Endres Enterprises, Inc. d/b/a S&L Vending Repair and Consulting.
"We are excited to announce that Michel and Steve have accepted positions with USI as Regional Technical Sales Managers. Both Michel and Steve have a proven record within the vending industry along with a deep technical understanding of our equipment and expertise in the training and uses of our equipment. We believe these skills will make Michel and Steve very successful in their new roles at USI and serve as a valuable resource for our customers," commented Jim Chico, President, Global Sales at USI.
---
JOHN CHIDIAC JUST NAMED PRESIDENT OF 365 INTERNATIONAL
Congrats John! Click here to see the Press Release issued by 365 Retail Markets.

---
HEALTHY CHOICES MENU ACT, 2015
The new Healthy Menu Choices Act, 2015 was enacted to require food service premises with 20 or more locations in Ontario to post calories on their menus. This will help Ontarians make healthier food and beverage choices when dining or ordering out and will also help raise public awareness about the calorie content of food and beverages prepared outside the home.
In order to support industry to implement the Act and regulation, the ministry released seven sector-specific fact sheets that provide additional detail on how to implement relevant sections of the Act and regulation. Click here for the fact sheet.
The Regulation and the legistration can be found on e-laws by clicking here.
---
PRESS RELEASE FOR SMART PICK PROGRAM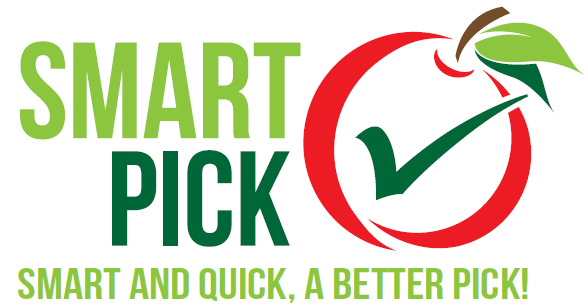 CAMA launched it's SMART PICK program. Click here to see the Press Release!
---
CAMA Connection
The CAMA Connection for the Fall 2016 Issue has been released from our President, Darrell Fraser. Click here to check out what he had to say!
---
Launch of the CAMA Business Insurance Program

CAMA has teamed up with an experienced insurance broker, Prolink, to provide the vending and OCS industry with unique business insurance coverages. As a benefit of CAMA membership, our members will receive preferred rates which are 10%-20% more competitive. Take a few minutes to read the program highlights, you won't be disappointed!
Not a member? Click here for information about membership and how to join!