Issue 2 - April, 2021
-
Karl Ward
A Movement – Specialty Coffee in the Office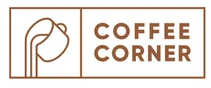 This is a remarkably interesting question! Why specialty coffee in the office environment?
There is a movement, and it's more alive than ever. Office Coffee over the years has often been viewed as just a 'cup of coffee' for the employees; often driven by price and traditional brew methods. But over the last few years there has been a change of heart as the world becomes more knowledgeable as to coffee. This has led to consumers paying attention to details about their coffee and how it's brewed - embracing bean-to-cup style coffees and ensuring a "fresh cup". People have come to appreciate the quality of their coffee thinking of coffee as the new wine. Let's start by discussing what makes specialty coffee?
Specialty coffee can consistently exist through the dedication of the people who have made it their life's work to continually make quality their highest priority. This is not the work of only one person in the lifecycle of a coffee bean. Specialty Coffee can only occur when all of those involved in the coffee supply chain work in harmony and maintain a keen focus on standards and excellence from start to finish. This is no easy accomplishment. From the farmers to the roasters there is always an attention to removing defects and roasting to a specific time to develop the coffee evenly.
The benefit of offering a specialty coffee for offices is a great way to skyrocket productivity as well as your profitability as an Office Coffee Service provider. Here is a surprising stat: did you know that most people drink coffee for the taste and not necessarily for the energy boost?
When a staff member has access to a beverage that creates an enjoyable experience, this can lead to an increase of coffee consumption of up to 30-40% in the office environment. But some may ask how do I market specialty coffee to a potential office partnership that is concerned with value? This is a great question! Coffee is a beverage that is consumed by 60%+ adults. It stands to reason that if you provide your staff with something that is not enjoyable, they will still want their "great cup" of coffee. Often this leads to staff taking breaks, leaving the office for their favorite Java. The value of a business providing their staff with a specialty coffee in the walls of their business leads to the following benefits.
Performance levels go up
Productivity levels increase
Employees feel empowered to develop professionally
Communication improves. Engagement goes up
A sense of being valued by their employer
The basis of specialty coffee is based on three pillars: artisanship, sustainable choices, and traceability. Partner with a specialty coffee roaster and enjoy the benefits of increased gross profit & increased productivity.
---