Join Us
---
Membership Registration Form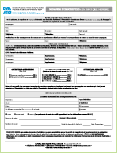 Click here to download the Membership Registration Form (pdf)
CAMA Corporate Membership
Corporate membership in the Association may be granted to any company actively engaged in the business of owning, leasing or operating machines for the vending of merchandise and/or office coffee service; or in the business of manufacturing, selling, or supplying vendible and office coffee products; or in the business of manufacturing, selling, or supplying, or servicing vending and office coffee machines and related equipment.
Member companies shall be entitled to all membership privileges, including the right to hold office and to vote at Regular, Special or Annual General Meetings of the Membership.
CAMA Allied Supporters
Any groups, association of individuals or companies who properly represent a segment of the industry or a related industry and who shall promote the benefits of CAMA membership within their group.
Allied supporter benefits include receipt of CAMA communications and the right to exhibit at CAMA expositions and trade shows. Allied supporters are not entitled to voting privileges and cannot serve as a Director on the Board, or as an Officer of the Association.
---
Join CAMA Today!
To join CAMA, you can use our secure online server or simply download our printable Registration Form (PDF), and mail or fax your completed Registration to the address indicated on the form.
**Membership year is from January to December and your first year is not pro-rated. Your second year renewal will reflect the pro-rated amount**
---