Links
---
NAMA
Serving the Vending, Coffee Service and Foodservice Management Industries

Canadian Tender Opportunities
PROLINK Insurance Programs
Canadian Food Inspection Agency
Visit to view a complete list of recalled food and beverage products
Bank of Canada

Royal Canadian Mint
Food & Consumer Products of Canada Produits alimentaires et de consommation du Canada
Food & Consumer Products of Canada (FCPC) is the national industry association in Canada representing the food and consumer products industry.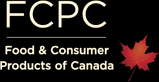 Canadian Vending & Office Coffee Service Magazine
Vending & Office Coffee Service Magazine
Vending Marketing Watch
Automatic Merchandiser Magazine
Vending Connection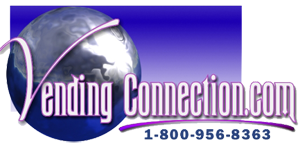 Vending Connection Magazine
https://www.vendingconnection.com/yellow-pages/yp-publications-magazines-vending/

TrainCan, Inc.
TrainCan is the Source for Food Safety
REAL Kids Alberta
The Raising healthy Eating and Active Living Kids Alberta (REAL Kids Alberta) evaluation is a joint project of the School of Public Health, University of Alberta and Alberta Health. The intent of this evaluation is to assess the impact of Alberta Health's Healthy Weights Initiative and to provide some measurable behavioural and health outcomes for children in Alberta.
---
British Colombia
https://bnfl.healthlinkbc.ca/
Ontario
http://www.eatrightontario.ca
http://www.healthunit.org/school/resources/Fact%20Sheet%20Healthy%20 Choices%20for%20Vending%20MachinesLGL.pdf
https://www.ontario.ca/laws/regulation/900562
Sainte-Justine University Hospital Centre
http://www.fondationchagnon.org/en/what-we-do/projects/completed-projects/health-promoting-vending-machines.aspx
Dietitians of Canada – Review of Promoting Healthy Vending Machines
Health-promoting Vending Machines: Evaluation of a Pediatric Hospital Intervention

Articles
Hospitals urged to replace vending machine snacks

Halifax hospital vending machines going healthy

---
Healthy Menu Choices Act
---
Background information on low lead requirements for drinking water
Health Canada's Human Health State of the Science Report on Lead

Health Canada's Risk Management Strategy for Lead

Bill S. 3874, the enactment of the ''Reduction of Lead in Drinking Water Act''
Lead-Free definition under the SDWA (PowerPoint presentation by the U.S. EPA)
Draft Q's and A's for implementation of the U.S. ''Reduction of Lead in Drinking Water Act''
---